Vision
Empowering the Church to take the Gospel where it has never been proclaimed. Ephesians 4:11-16
Mission
Connecting people to their purpose to fulfill God's plan on the earth. Making the Great Commission the Great Completion! Matthew 24:14
7.7 Billion People alive on the earth
today
.
Over 3 Billion People
are Unreached Peoples
Over 1 Billion of those
are Unengaged people
Unreached Peoples are people who have never heard and have NO ACCESS or no way of hearing the good news. They are in areas that are closed or are hostile to the gospel.
Most of them have been held in bondage to false religions that have existed thousands of years. 83% of UPGs (unreached people groups) live in the area of the world we call the 10/40 window. Getting its name from where it lies on the map. 10 degrees by 40 degrees north of the equator from the most westerly part of Africa to Japan.
Perspective
Just less then 200 years ago was the first time in the world's history that we exceeded 1 billion people alive on the earth at one time. We are living in a time that the largest harvest of souls exists. Jesus is coming back soon!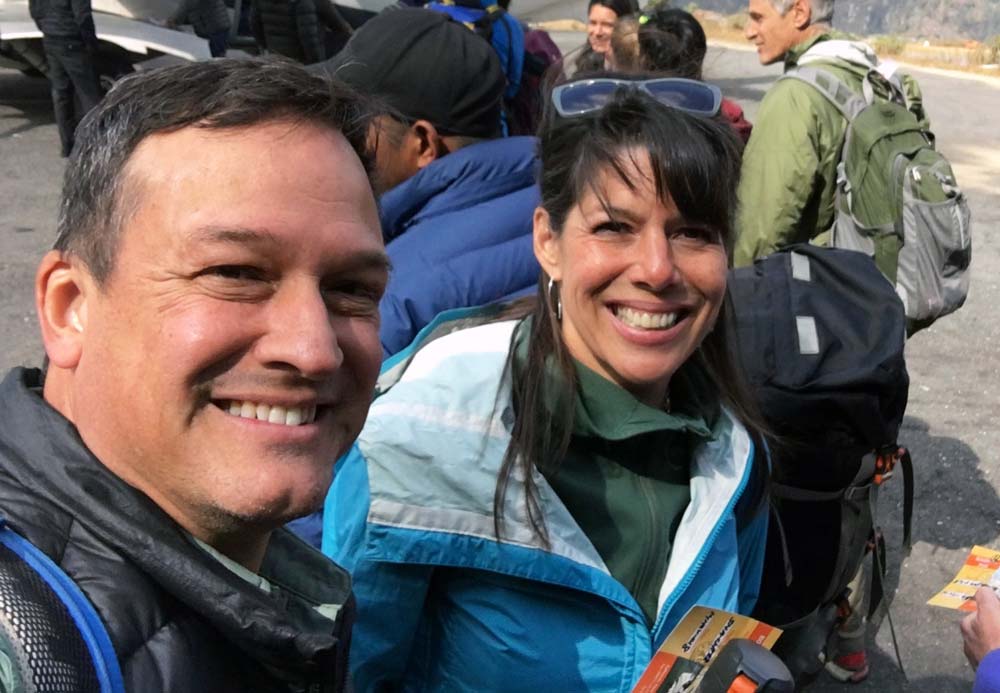 Scott & Sue Behrman
Presidents of Mission of Life
After pastoring for 17 years, Scott and Sue moved back into full time missions work. Taking a step of faith they joined Scott's parents, Bill and Ginger Behrman in "Mission of Life, Behrman Ministries". With over 30 years in full time ministry in 2019 Scott took the position of president of MOL/BM. With this move they have positioned themselves to embrace the call to empower the church to take the gospel where it has never gone before.
One of their focuses in ministry has been the nation of Nepal where they have helped in planting churches, hosting medical camps and holding ministers conferences.
Scott and Sue partner with the AIMS team since September of 2015 as International Representatives. This has provided opportunities of ministry in Europe, Middleast and Asia. They are so thankful for Dr. Foltz and Pat for the equipping that AIMS provides. They believe that this training is a message for the church in America to awaken believers to the words of Jesus in Acts 1:8: "But you shall receive power when the Holy Spirit has come upon you; and you shall be witnesses to Me in Jerusalem, and in all Judea and Samaria, and to the end of the earth." The church must AIM at unreached people groups of the world in obedience to Christ's command.
With Matthew 24:14 being our AIM, "And this gospel of the kingdom shall be preached in all the world for a witness to all the nations (ethnos, people groups), and then the end will come."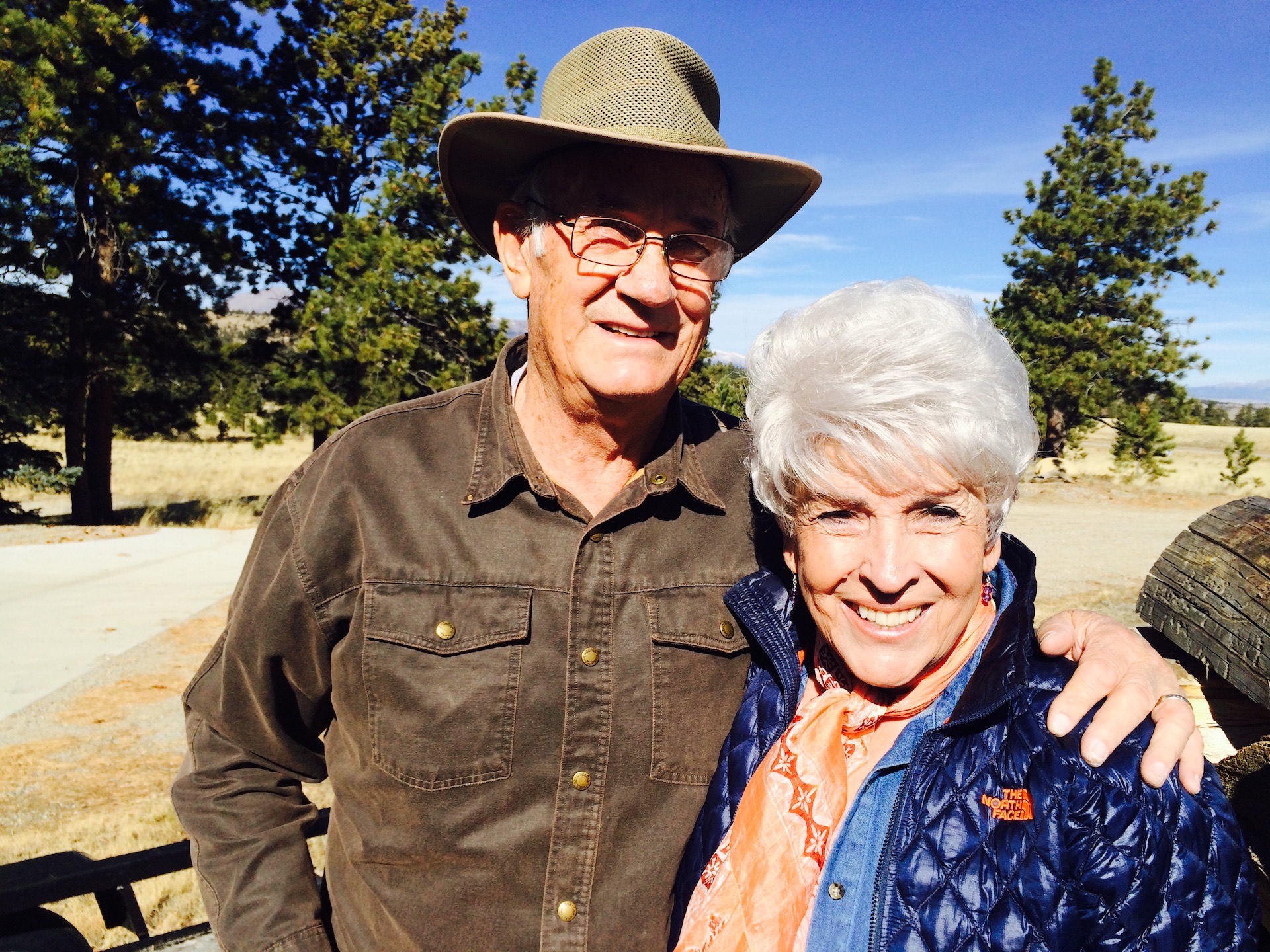 Bill & Ginger Behrman
Founder of Behrman Ministries
Our ministry began in 1957 in our home town of Buena Vista, Colorado. In the winter of 1959 we took the pastorate of a small Assemblies of God church in Castle Rock, Colorado where we spent the next eight years. Sensing the direction of the Holy Spirit, we with our five children, moved to Burlington, Colorado where we pioneered a new work. This became our home for the next twenty five years. Our ministry as pastors covered a span of 35 years.
For many years we had missions in our heart, and in 1992 the Lord began stirring us about becoming personally involved in overseas ministry. In January of 1993 we resigned our pastorate of 25 years and launched out in faith. Our first open door was an opportunity to go to India and Nepal. We spent almost 3 months in that part of the world and after returning home, doors began to open in several parts of the world for us to minister.
We have been privileged to give training in Minister's Training Schools in Europe, Asia, South America and Africa. At this date, we have ministered in 36 countries, and to many of these countries we have returned multiple times. We have also been involved in Minister's Conferences in Nepal and Burma. We have been privileged to help in the purchasing of land and the building of many churches in Nepal.
We have been involved in the translating and printing of literature into Nepalese. It is very apparent that the key to evangelism and discipleship of the people is training indigenous workers. In addition to the training of the leaders, we also help in the support and purchase of equipment for the indigenous missionaries.
In 2006 we moved back to our home town of Buena Vista, Colorado as our base of travel.
We are grateful that all five of our children: Ladelle, Trina, Patsy, Stephen, and Scott, are actively serving the Lord. In 2010 we asked Scott and his wife Sue if they would come on board with Behrman Ministries. Following the direction of the Lord, they said yes and began being more involved with BM along with pastoring in Wisconsin. In 2015 Scott and Sue moved to Buena Vista, Colorado to work with BM full time.
Partner Ministries
We are extremely grateful for the many churches and individuals that partner with us to do what we do. We couldn't do it without them. We welcome all who believe in our vision and would like to be a part of our ministry to join us in reaching the nations.
These are a few ministries that have impacted us greatly and have partnered with us in ministry.